C2C Leg#3 Day 24: Piney Campground to Waverley - Dinner Plate Special #12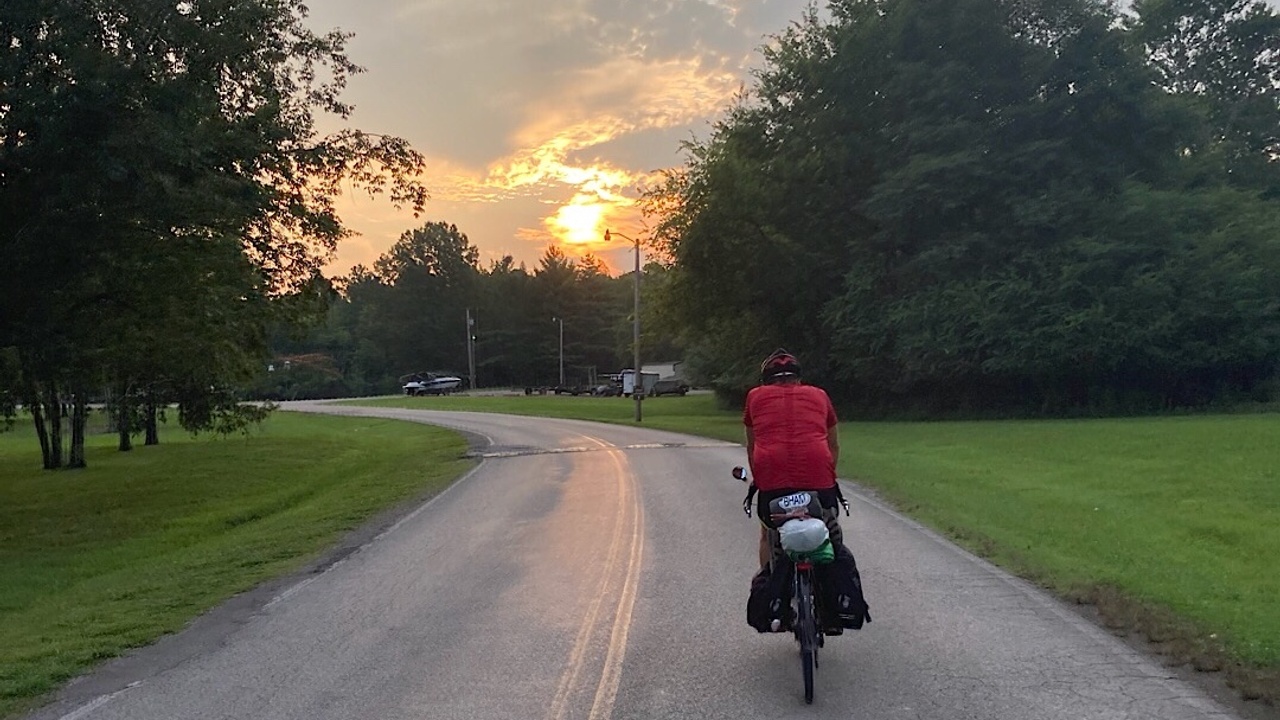 7/20/21
C2C Leg#3 Piney Campground to Waverley
Miles: 41.7
Total Miles: 1092.4
MyZone MEPs: 698
We wake at 4:15 and make the best breakfast we can... without a stove.
PB&Jam sandwich, can of peaches. No coffee is tough. We are ready to go by 6:00am and then...
BACK TO MECHANICAL #3 FROM YESTERDAY...
As the sum is coming up, I can see my back tire is flat. Luckily Doug found the thin wire that had penetrated my tire to puncture my tube. We put in a new tube and were ready to leave in 15 minutes.
Today we knew we'd start with hills heading out of the campground the same way we came in. Two long 7% climbs to start the day. We connect with the main highway (wide smooth shoulder) then head on state road 232.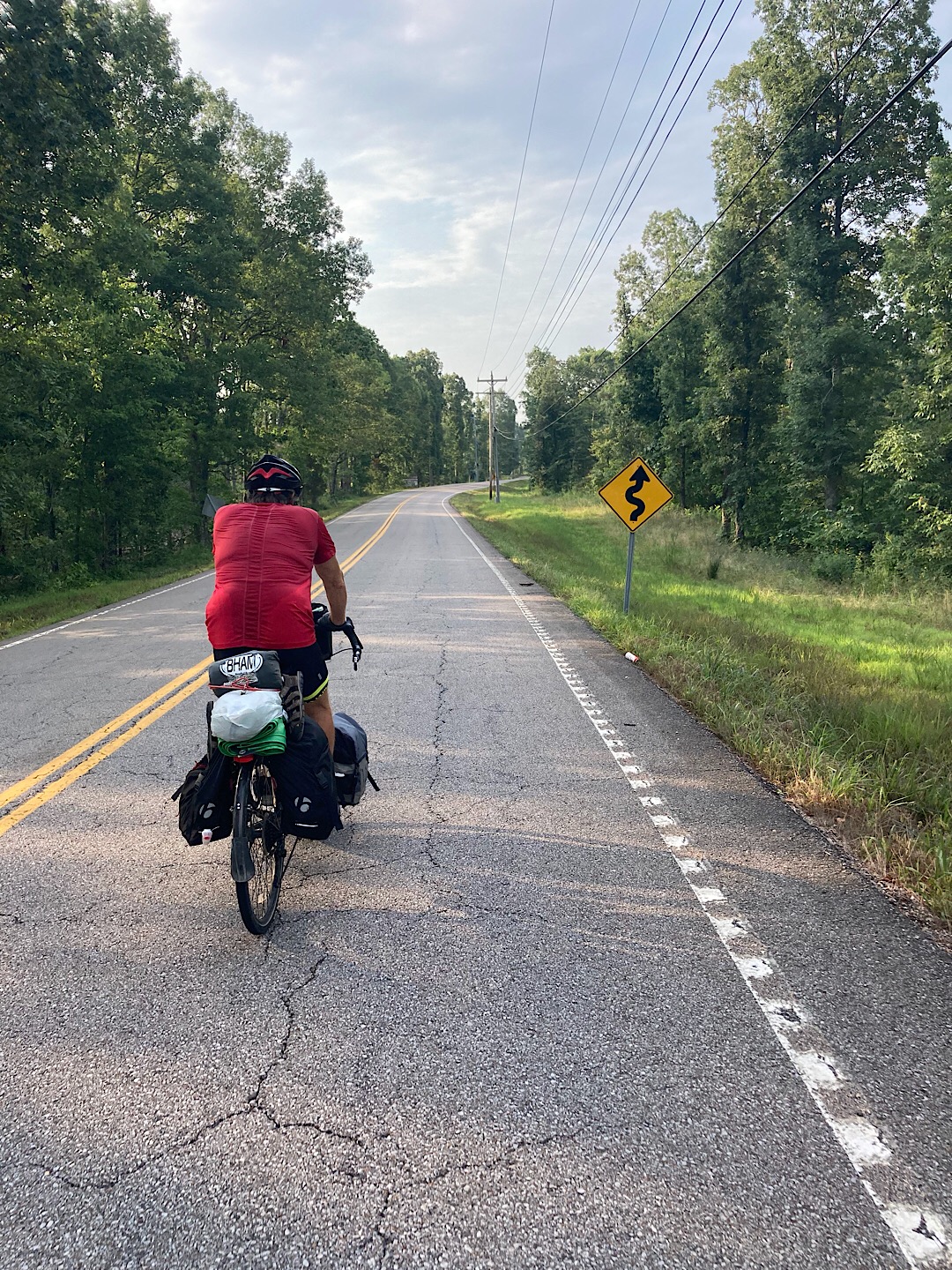 12 Dinner Plate Specials.
Dinner Plate - because we've shifted into the granny gear on the crank and the the biggest gear on the back sprocket (the dinner plate).
And then the theme of the day was reinforced: 12 long climbs, each a mile or more, most were a steep but tolerable 7%, with a few grueling and nasty 8-10%ers.
Unlike yesterday, we had no towns, no planned stops along the way. In general we stop to eat and/or drink gatoradesat 15 miles, 25-30miles, 40 some miles...
The great part of this ride was the quiet country roads. Maybe 20 cars passed us over 5 1/2 hours of riding.
We stopped at a church with shade next to an old fashioned saw mill with lots of manual labor.
We rode into Waverly at 11:30am and not a moment too soon because I have a seriously bad "saddle sore" which is making sitting on my bike seat a nightmare.
We are staying at the Imperial Motel (The ONLY lodging in town) - and - they let us check in to our room! What a huge relief.
We shower and get lunch at Sam's Diner which is packed for lunch with locals and construction crews. The "kitchen sink" omelette for me and grilled chicken sandwich for Doug. I have to say the way they prepare green beans here - with bacon & onions and tasting like they are simmered in bacon fat - is pretty darned good.
Back to the motel and we pack up the things we no longer need - some clothes, the sleeping bag, air mattress, cooking gear - and Doug takes it to the post office to mail home. Should lighten his bike by 10 lbs and about 5lbs off mine. Thank goodness.
I spend the afternoon nursing my saddle sores and Doug does the rest of the chores - laundry and groceries.
We have dinner at the cafe at the other side of the motel called "Mama's Cafe - there's no plate like home". Meatloaf, porkchop, more green beans, and ... baked apples. They were like eating the inside of apple pie.
Early to bed so we can early to rise.