C2C Leg#3 Day 22 - KDVRSP REST DAY
7/18/21
Day 22 - Kentucky Dam Village Resort State Park
No real miles today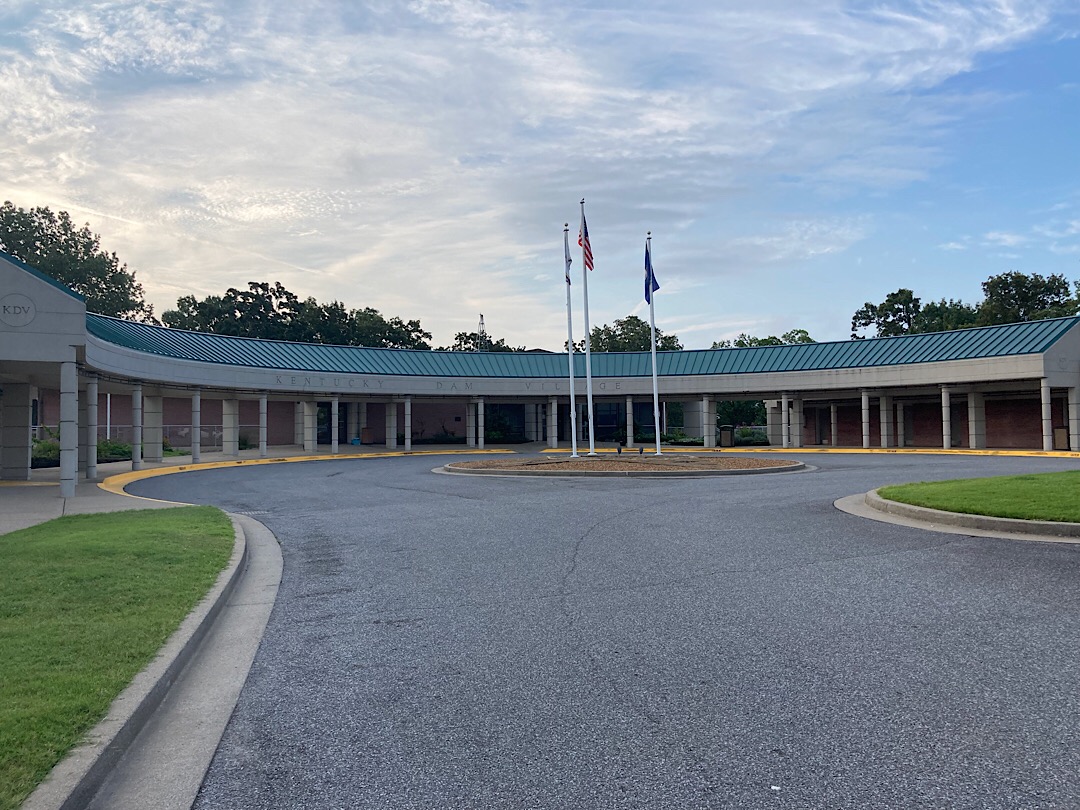 And the vacant large lobby overlooking the Kentucky River Lake created by the dam.
It just seems like if they added a few more family friendly activities (putt-putt golf! outdoor shuffleboard! A better beach for swimming! Organized activities like rock painting! Tie-dye shirts making! Kite making!) they'd have more business. The grounds are beautiful, but it all feels empty.
This is a brief post today - since we spent most of it in the campground outdoor laundry area waiting out a serious thunder/lightening/rain storm.
We sleep in, had a leisurely breakfast in the restaurant (eggs, ham, pancakes, coffee).
Then we want to get our chores out of the way, so we inquire about laundry services and the resort staff tell is its only in another town (10 miles away).
But when I ask again, saying we are on bikes, they tell us about the campground laundry just 1 mile away. Hooray!
Easy ride, laundry is in, we use the picnic tables for writing journals. Then the skies darken and for the next 3+ hours we wait out a serious thunder/lightening/downpour.
So that's our day! Next come relaxing, finding dinner (because the 1 restaurant is closed at 2pm), and hopefully a grocery store.
And hopefully some sun so we can read by the pool...
We'll, with a facing 10 mile round trip on our bikes to ride to a grocery store and restaurant, we opted for food delivery from Cracker Barrel, the restaurant. Pot roast and meatloaf. Yum!