C2C Leg#3 Day 17: Marquand to Cape Girardeau - the cruise to the Mississippi
7/13/21
Day 17: Marquand to Cape Girardeau, Missouri
Miles: 52
Total Miles: 832
MYZone MEPs: I thought it was over 800, but didn't upload :-(
We hit the road around 7am and had a slow wake-wakes slug up away from Castor River with a mile long 8% steep climb. NOT a great way to warm up your legs...but what else can we do?
Highway "A" continues to be a great road. It was, as Doug put it, like a slot car track. Curvey, banked, double painted center line, gentle ups and downs. A totally enjoyable ride!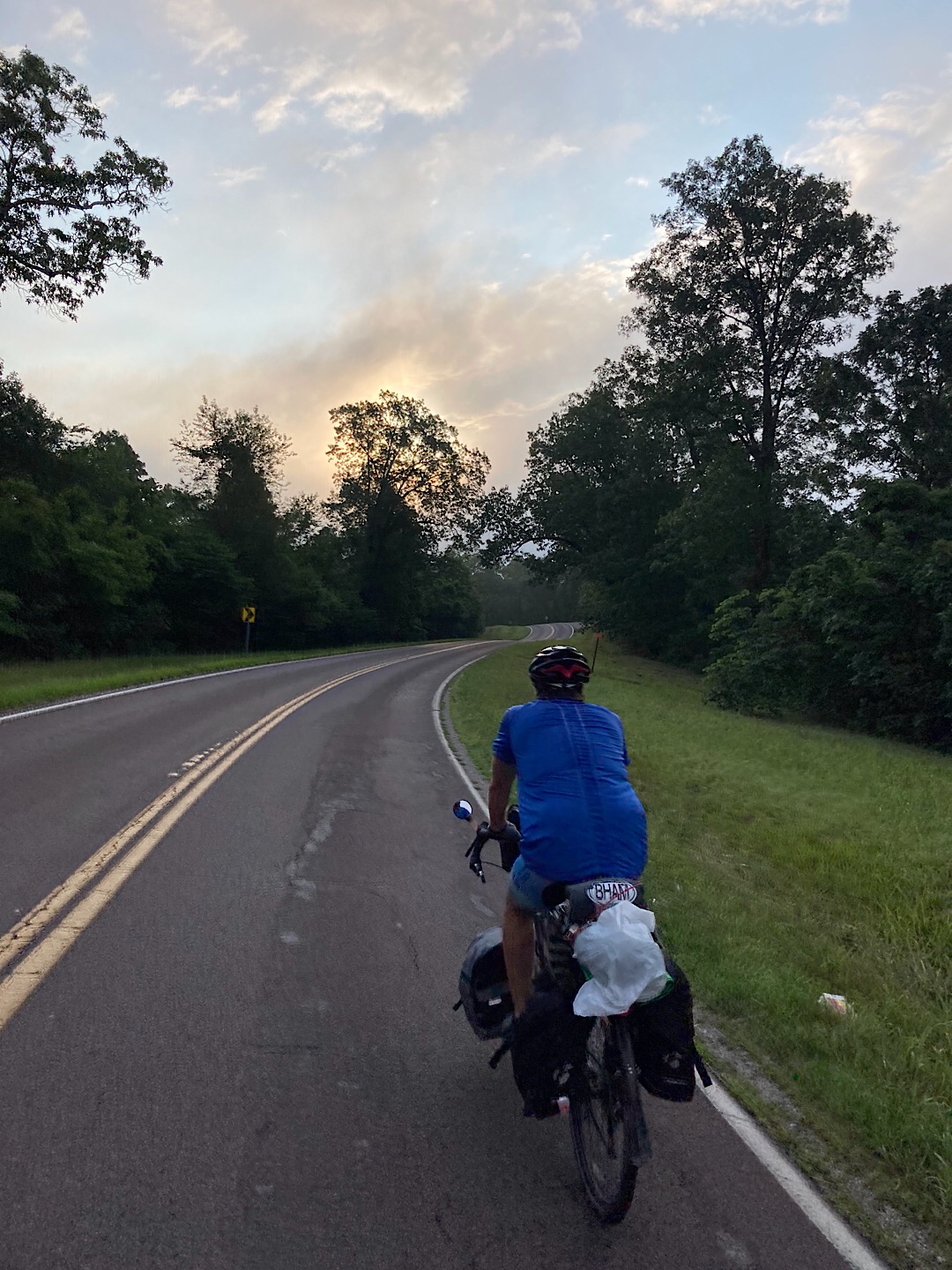 We turn onto "M" with a brief stop for food on the side of the road. Blew though Scopis (a not-town) and stopped in Bufordville at the volunteer fire station for turkey and bread snack. Needed something not sweet.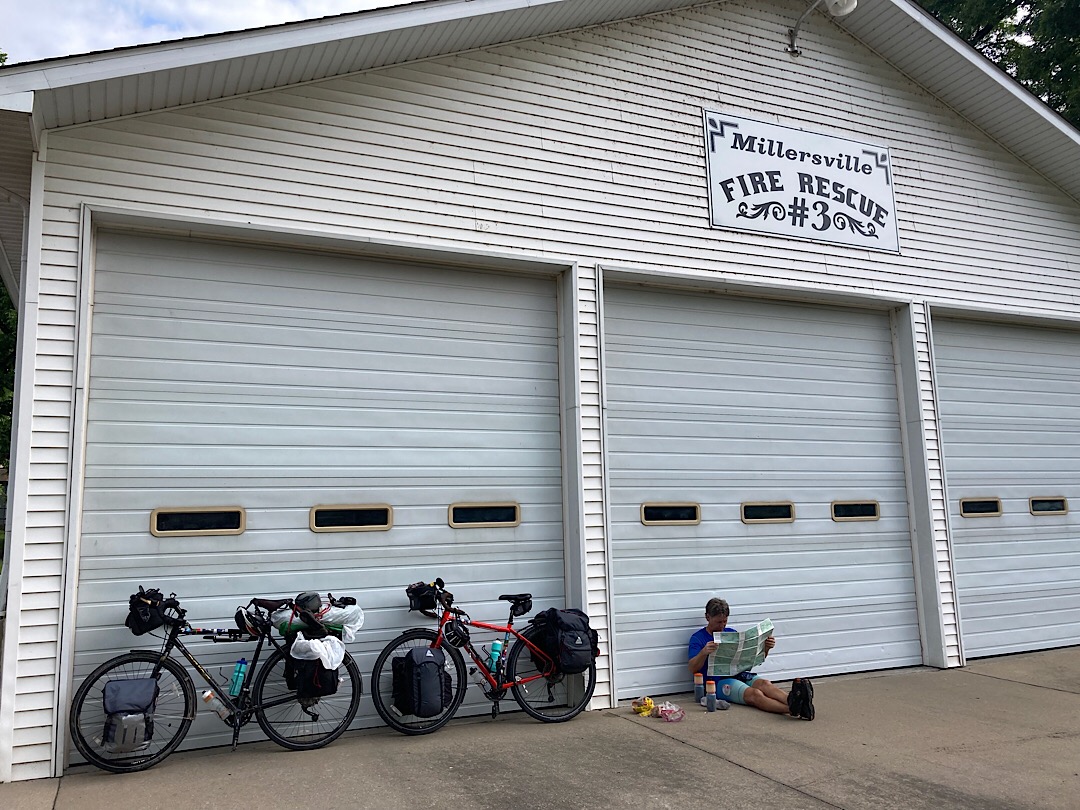 We see a couple of log trucks go by with tree logs cut to 10 feet lengths and wonder what kind of trees they are.
We turn south onto "OO" and pleasant riding world changed. We immediately go up a 9% for almost a mile... and so it goes. Down. UPPPP. Down. UUUUPPPP for 6 miles as we parallel the Whitewater river. We several homes with confederate flags aflyin'.
When we turn east, the road eases up. We stop in Gordonville for snacks and Gatorade - again leaning against the volunteer fire department doors.
We called a bike shop in Cape Girardeau to see if they could do a quick tune up on our bikes - they were shifting poorly and the chains were gooey from the dust on the Katy trail and 800 miles of road grit. They said yes! So now we had to navigate to their store on the way into Cape Girardeau.
We went the back roads and to our surprise (but I don't know why we were so surprised since its been the norm), there were 4 9% brutal hills in the city - made worse with car traffic whizzing by. When we are climbing these steep hills, we are only going at just faster than a walking pace. I might have been swearing at this point. It's a city! It's not supposed to have hills like that.
We drop off the bikes at the Cape Cycles bike store and while they tuned them, we walked over to IHOP for a delicious and gluten free waffle/ pancake breakfast. Doug and I are continued to be surprised at the many obese people we've seen along our travels (more obese people than not). Our waitress was no exception, and wearing her Covid mask around her chin. This is the first restaurant we've been in since Sioux City where anyone even wore masks.
The bikes were done in less than an hour. We chatted with one of the employees, a vet who was discharged because of a closed head injury and bad knees. He tells us how he misses the military and loves living in the CG area for ultralight hiking and hunting.
We picked up our bikes and made our way from this busy commercial area toward downtown which, on the way, looked really run down and empty. But we turned onto the street of the courtyard Marriott and the several block area around the Mississippi was looking like it was undergoing a restoration. Many empty storefronts, but plenty of fun places to see.
We get settled in the Marriott at about 1:30pm - early! We have time to shower and go for a walk to get our first look at the Mississippi River. We dipped our toes!
The 15 foot high flood wall along the Mississippi had massive gates that are closed during flooding times to help protect the city.
We have dinner at the Port Cape Girardeau BBQ joint recommended by the bike store guys - and it was delicious! Doug had chicken, I had ribs and brisket.
We took a long walk along the flood wall to let our big dinner settle and then splurged with watching a movie in our hotel room.
In the picture below, you see the bridge we will cross over to get to Illinois 2 days from now. It has a bike lane!
And... I always take a picture of the "Peace Posts" around the world when I find them. Did you know we have one in Fairhaven? (Bellingham). This one is a "peace bench" - but the saying is the same:
May Peace Prevail on Earth.